Doug Sarno appreciates the power of participation every time he brings a diverse group of stakeholders together who believe they have nothing in common and helps them find common ground and build consensus solutions to difficult issues. Fortunately, this happens a lot in his line of work.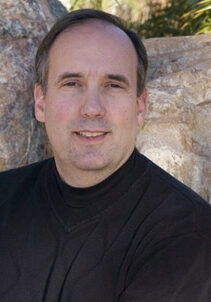 Doug regularly brings together diverse groups to discuss controversial subjects, make consensus recommendations, and establish effective teams. He has designed, managed, and facilitated well over 1,000 meetings, more than 20 long-term stakeholder advisory boards, and 10 national stakeholder forums.
As a strategic planner and policy analyst, Doug has assisted numerous agencies and non-profit groups in developing leading edge policies and guidance for decision-making, public participation, planning, business quality improvement, process re-engineering, financial planning, fundraising, and long-term strategic planning and stewardship. He has developed handbooks for public participation for the U.S. Nuclear Regulatory Commission, the U.S. Institute for Environmental Conflict Resolution, and the Border Environment and Conservation Commission. Doug developed the guidance for future use planning in the U.S. Air Force and was instrumental in developing guidance and procedures for stakeholder participation and future use planning at Department of Energy facilities.
Internationally, he has provided direct policy support to governments in The Republic of Georgia, Thailand, Vietnam, China, and throughout Africa. He has also trained representatives from dozens of countries in public participation and collaborative decision-making.
Doug has designed and taught courses on Collaboration and Public Participation for numerous federal agencies, as well as for four states and several local governments. He was an original designer and a Master Trainer for the International Association for Public Participation (IAP2) and currently serves as one of four international assessors to train new trainers for the Certificate Course in Public Participation, which he has taught to thousands of students throughout the world. He also served five years as the Executive Director of IAP2. He's one of only three people designated as a Master Certified Public Participation Professional by IAP2. Doug recently developed an online public participation toolkit for the U.S. Environmental Protection Agency to use with its partner countries around the world.