DURABLE: to last, harden; to move forward; lasting in spite of hard wear or frequent use; continuing to exist, stable.
– Webster's New World Dictionary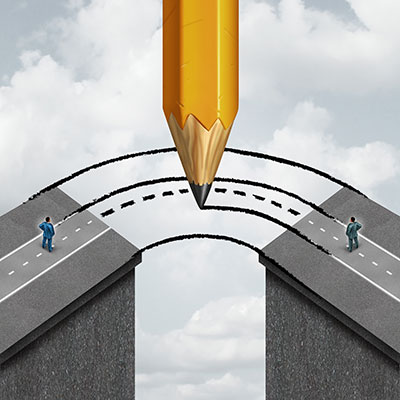 PROBLEMS WE SOLVE: RELATIONSHIP TO CRISIS MANAGEMENT FIRMS
TPC works with a variety of individuals, teams, companies, and agencies to reach consensus on countless issues. If there seem to be differing opinions on what should be done or how to get it done, we work to bridge those divides and facilitate understanding and agreements between and among all parties in order to create a situation where all involved are more willing to participate in the process needed to accomplish their goals. As crisis management firms go, TPC offers training so that individuals can proactively learn how to deal with complicated situations or people and consults with leadership at any project stage so that they can better understand all stakeholder interests and how to approach, manage, and resolve conflict effectively.
Our consulting work combines the skills of crisis management firms, third-party facilitators, mediators, public relations and community engagement firms, and stakeholder and issue researchers. As a result, TPC doesn't fit neatly in a box.
We focus on the problems we solve as the real truth about who we are. And in everything we do, integrity is paramount. Our core principles are at the heart of our practice in the global public participation movement. We help shift major social and infrastructure paradigms within organizations as open-process advocates through a variety of techniques. That is not a goal that crisis management firms traditionally focus on. TPC has wide-ranging experience that far exceeds crisis management firms' or other specialty consulting firms'.
Our work and experience includes both the natural and built environment for the public as well as private sectors. Where there are people interested in – or even angry about – what's going on, we can help them to understand each other and participate in community dialogue. Where there are agencies and companies that need to understand and work with the community and proactively avoid conflict, we guide them through the process.
Generally, we help our clients to:
Size up issues, stakeholders, and challenging situations and respond appropriately.
Craft planning processes to address prospective and current problems.
Embrace diversity and diverse opinions via facilitation.
Integrate public values into decisions for true collaboration.
Deal with chaos, as crisis management firms do.
Clients turn to us to build consensus, design public participation programs, understand stakeholders and facilitate meaningful dialogue among them, assist with the planning and management of the National Environmental Policy Act, and manage risk and public opinion. There are many ways we approach and accomplish these goals, but defining the terms, as well as our methods, helps clients better understand the process and be more prepared to trust that solutions are obtainable.
To complement our consulting services, The Participation Company offers team training in crisis prevention, preparation, response, recovery, communication, and facilitation for both public and private sector organizations.