I'm thinking about the deplorable dissolution of respect and empathy for other people in our country these days. Who isn't, right? Here's a brave conflict resolution strategy from our northern friends that we could do well to take seriously.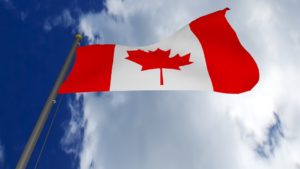 I'm exceedingly fond of Canada, having grown up a slingshot distance over the mighty Niagara. And so I appreciate the many fine things our neighbors have given us: (1) hockey, (2) everything else, including poutine, curling, moose, tuques, refugee Albertans in January, Stan Rogers and Loreena McKennitt, an excuse to speak French, the polar vortex, and fine airports so we can go visit them.
But at our recent IAP2 conference in Montreal, I learned about a new gift that could top them all (except perhaps hockey). Ever the more sensitive and kind species living on North America, the Canadians have taken it upon themselves to recognize and face head-on the subject of colonialism and the resulting cultural genocide of its aboriginal people over the last four centuries. They call this crisis management plan template Truth and Reconciliation. Can anyone think of two more powerful concepts?
The implications for us Americans are equally powerful when we observe our history with Native Americans, the Black Lives Matter movement, the current political discourse over immigration and immigrants, the whole issue of environmental justice. What wounds does "mainstream" America need to mend, and how could we begin? What kind of crisis management plan template could we create?
Here's what the Canadians think it requires in their Principles of Reconciliation:
Reconciliation is a process of healing of relationships that requires public truth sharing, apology, and commemoration that acknowledges and redresses past harms.
Reconciliation requires political will, joint leadership, trust building, accountability, and transparency, as well as a substantial investment of resources.
And, oh by the way, they've actually developed an amazing compendium of action items to reveal Truth and start Reconciliation (Truth and Reconciliation Offers 94 Calls to Action), which were actually printed in the national media.
Do we have it in us/U.S. to remodel our community interactions in a humanistic way? To construct and promulgate our own crisis management plan template?
Learn more at: National Centre for Truth and Reconciliation
Author: Debra Duerr