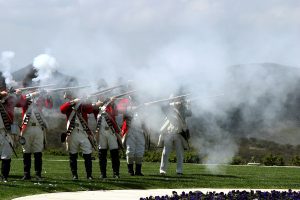 These are challenging times for us public participation practitioners. Our life's work is conflict management and dispute resolution, plus adjusting to the various conflict resolution styles. To support this, we've built some nice, neat boxes that contain tools for working with people in most of the 'real world' situations encountered over the last 40 years. But, boy, the real world has changed. It seems there are no more boxes and no more rules.
The framework developed by the International Association for Public Participation to encompass the range of ways people can impact decisions is our 'Spectrum' (IAP2 Public Participation Spectrum). Says the organization, "IAP2's Spectrum of Public Participation was designed to assist with the selection of the level of participation that defines the public's role in any public participation process. The Spectrum shows that differing levels of participation are legitimate and depend on the goals, time frames, resources, and levels of concern in the decision to be made."
TPC has written a new article on the IAP2 Spectrum and how to put it into action. Check it out now. Be sure to check out the downloads for the Spectrum flowchart and TPC's guide.
Here's the big But: This whole paradigm, including the empower construct, implies that there's an identifiable decision maker listening to what the public has to say. It's an entirely top-down model. There are reasons why the top-down approach has worked for a long time, given the way worldwide democracy has developed over the past several decades. And there are reasons why it isn't working anymore; the challenge is trying to figure out what those reasons are, and how to address them.
Everyone has conflicts that are eventually resolved through a variety of conflict resolution styles. A little history is helping me think about this. The bookends, for me, are the events and political climate of the early 1970s (when public involvement did not exist as a discipline) and the events and political climate of January 2017. So many parallels … At the beginning of this phase, I wrote my thesis on Structural Constraints on Citizen Participation in Planning. It all had to do with Power: who has it, who doesn't, how can power-sharing be forced, and what's the role of professional facilitators in this process. In the intervening years, public participation in government (and even private industry) planning and decision processes has been recognized as not only legitimate, but crucial to implementing anything. To accommodate this, we've built structures in which citizens expect to have a voice, know how to make that voice heard, and expect that somebody's listening – this is the 'promise to the public' that IAP2 honors. It's been a long, slow process of building trust.
Breaking down that trust hasn't taken nearly as long. It feels like it's happened overnight – Occupy Wall Street, Arab Spring, Brexit, a mind-blowing presidential election, backlash demonstrations in the streets. It's clear that social movements have a life of their own, and they are certainly not initiated or approved by decision makers.
I believe the common theme, then as now, is still Power. The more power is concentrated within the walls of the citadel, the more citizens will be pounding on the gates. Listen to us! Let us in! We want a piece of this! Off with their heads!
So, what happens when large segments of the population feel that nobody's listening? When conflict resolution styles and processes are not being followed or addressed? Revolution. I suggest that we put this thought on the table for dialogue and deliberation (as we P2 people are fond of promoting). If we can help create a way to channel the astounding energy and commitment of grassroots movements into the halls of power in a mutually constructive way, we'll be heroes. We did it once; I think we can do it again … but it's like eating an elephant.
Here's some inspiration:
from St. Francis of Assisi – "Start by doing what's necessary; then do what's possible; and suddenly you are doing the impossible."
from the seminal anthropologist of the 20th Century, Margaret Mead – "Never doubt that a small group of thoughtful committed citizens can change the world; indeed, it's the only thing that ever has."
Author: Debra Duerr